Phyllanthaceae
Cleistanthus mildbraedii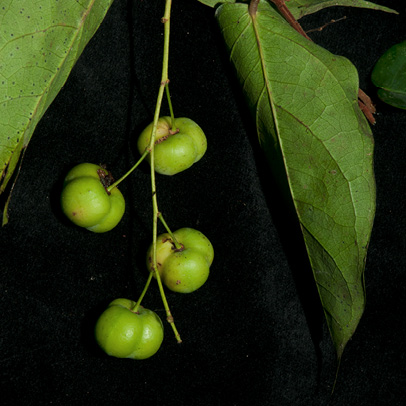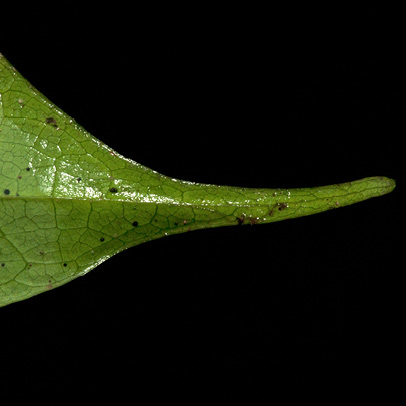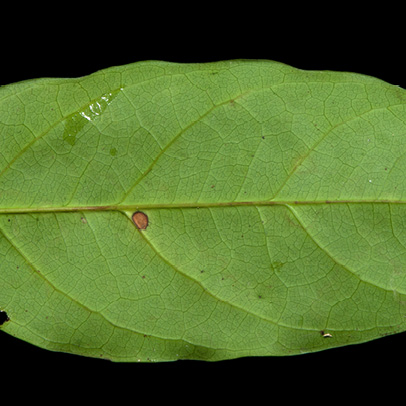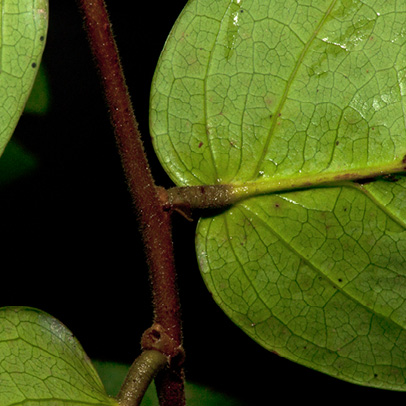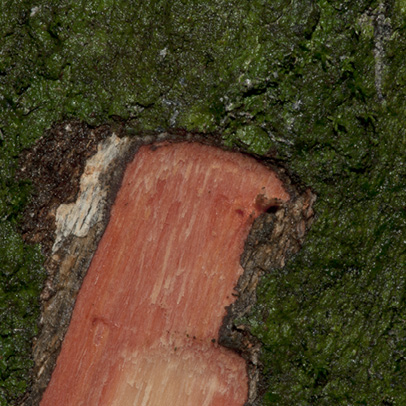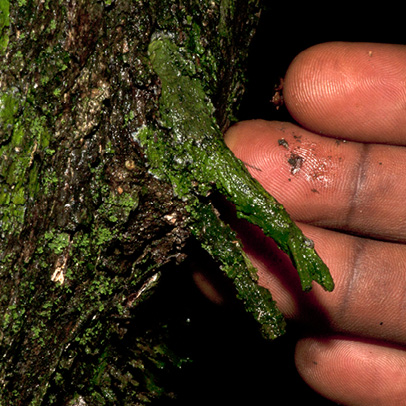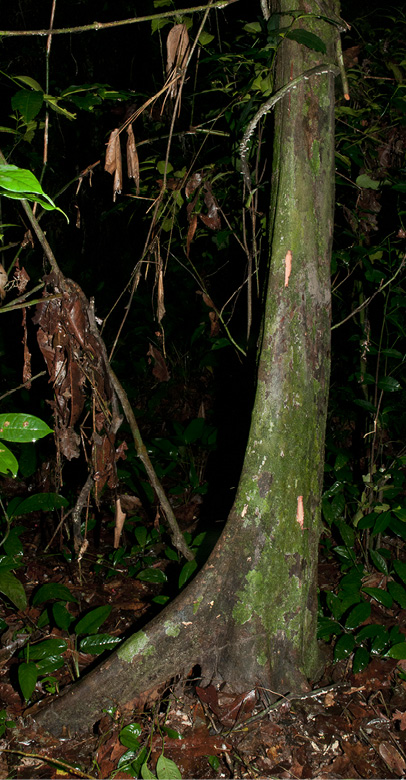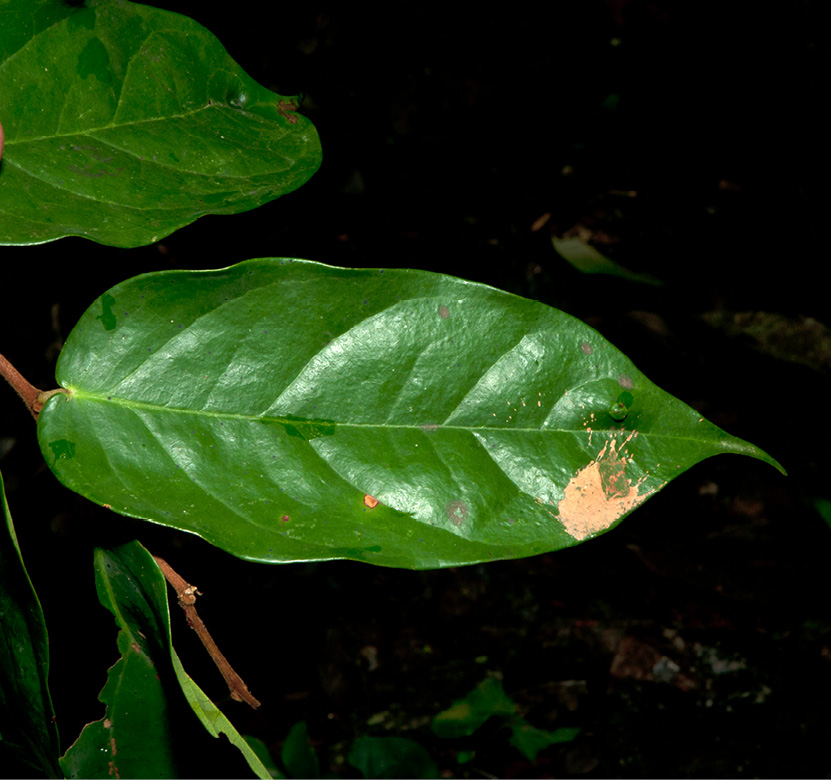 General Information
The leaf of this species is easily recognisable by the short, rounded, hairy petiole and cordate leaf base. The red twigs are also distinctive. The bark is dark brown and often has plaques which flake off. The slash is thin and fibrous with a sweet smell. Some resin is produced from wounds to the bark. The wood is very hard. This tree will flower and fruit as low as 1.5 m but it grows into a medium sized tree with a diameter of up to 40 cm. It has separate male and female flowers with attractive greenish yellow sepals and small white petals. The flowers also contain a large disc which is pink, red or orange.
Ecology
Mixed species and Gilbertiodendron dewevrei forest, both terra firma and seasonally flooded forest.
Distribution
Distribution: Cameroon and Gabon to DRC.