Thymelaeaceae
Dicranolepis pulcherrima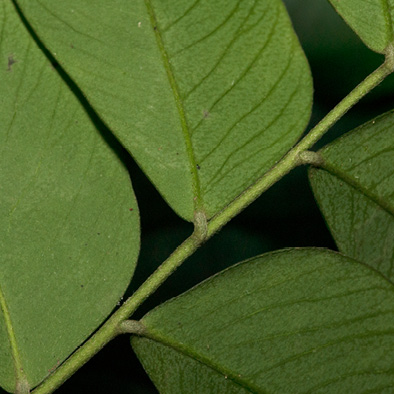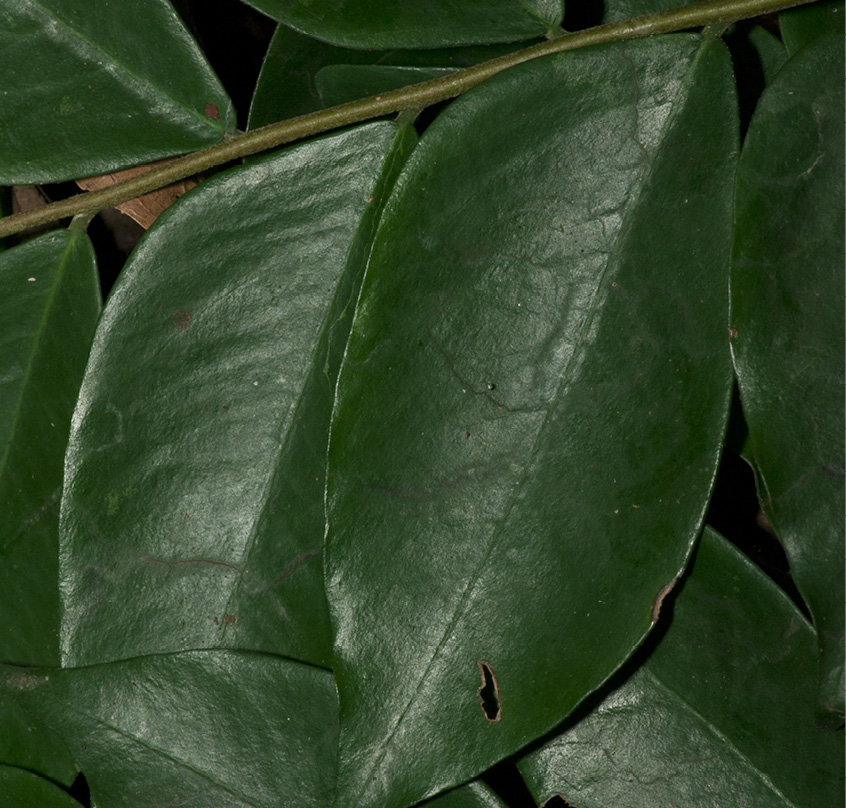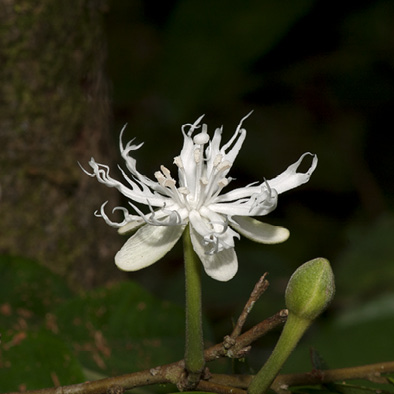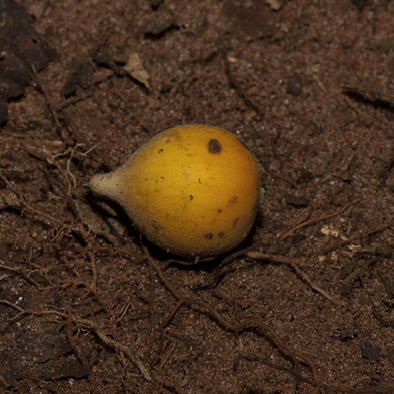 General Information
The white flowers of this genus are attractive, however, it is worth looking at their structure. Most flowers have a clear distinction between calyx and corolla in the form of sepals and petals. The calyx lobes or sepals are often green and smaller and the corolla lobes or petals more showy and larger. The petals are interior to the sepals. In this family most genera do not have a separate calyx or corolla. In these situations botanists refer to the outer tube as a perianth with the lobes as tepals. In the genus Dicranolepsis the inner divided lobes look like petals, but it is possible that they arise from other parts of the flower and are not true petals. When not in flower the stringy bark and almost rectangular shaped leaves with asymmetric bases are quite distinctive. This species is a tree from 1.5 m to 4 m tall.
Ecology
Forest often close to streams.
Distribution
Distribution: Cameroon and Gabon to DRC.